Physioset TCR
Good abrasion resistance and resistance to plaque
NEW: TCR Mono & TCR Multi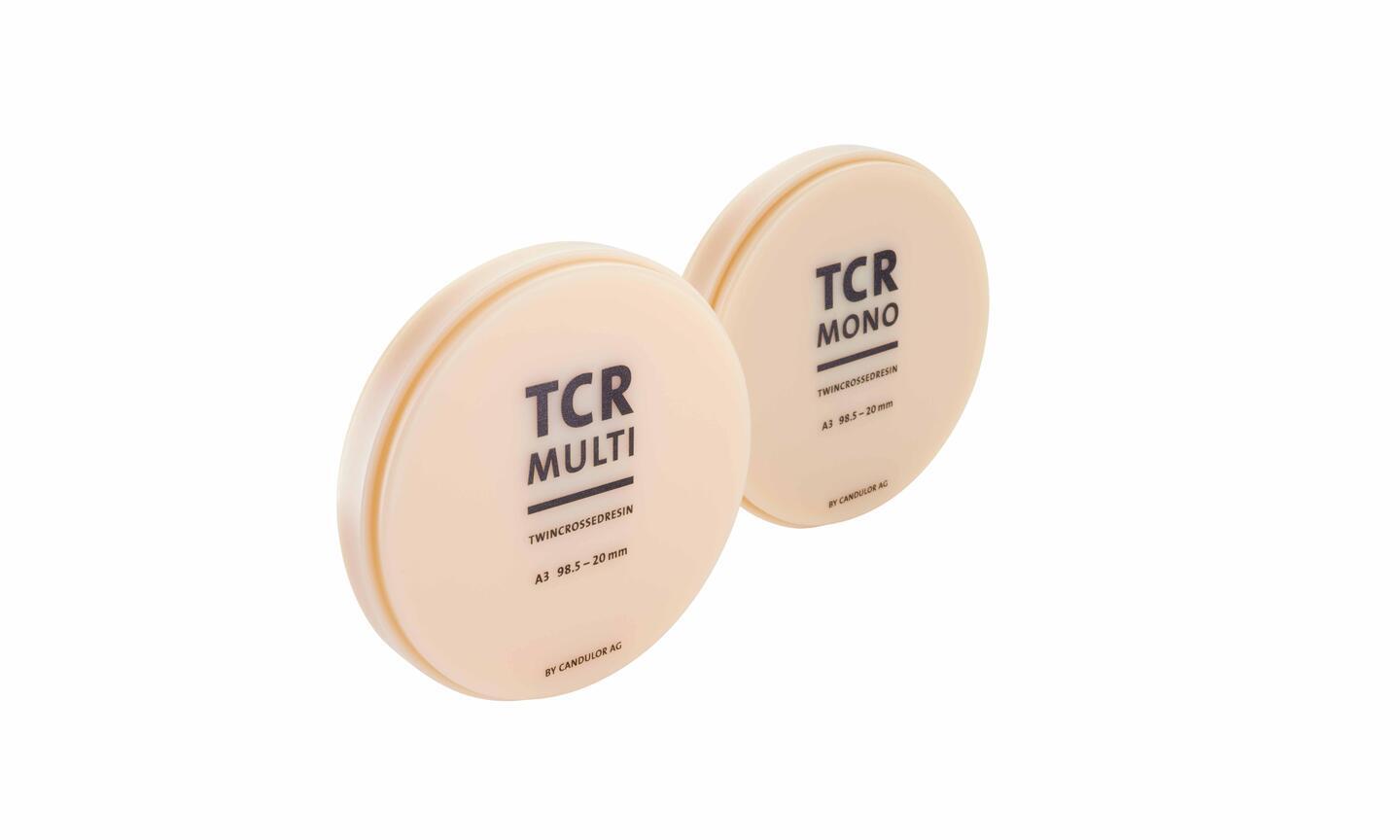 NEW: TCR Mono & TCR Multi
The two new discs TCR Mono and TCR Multi for hybrid work processes expand the TCR family of materials.
PhysioSet TCR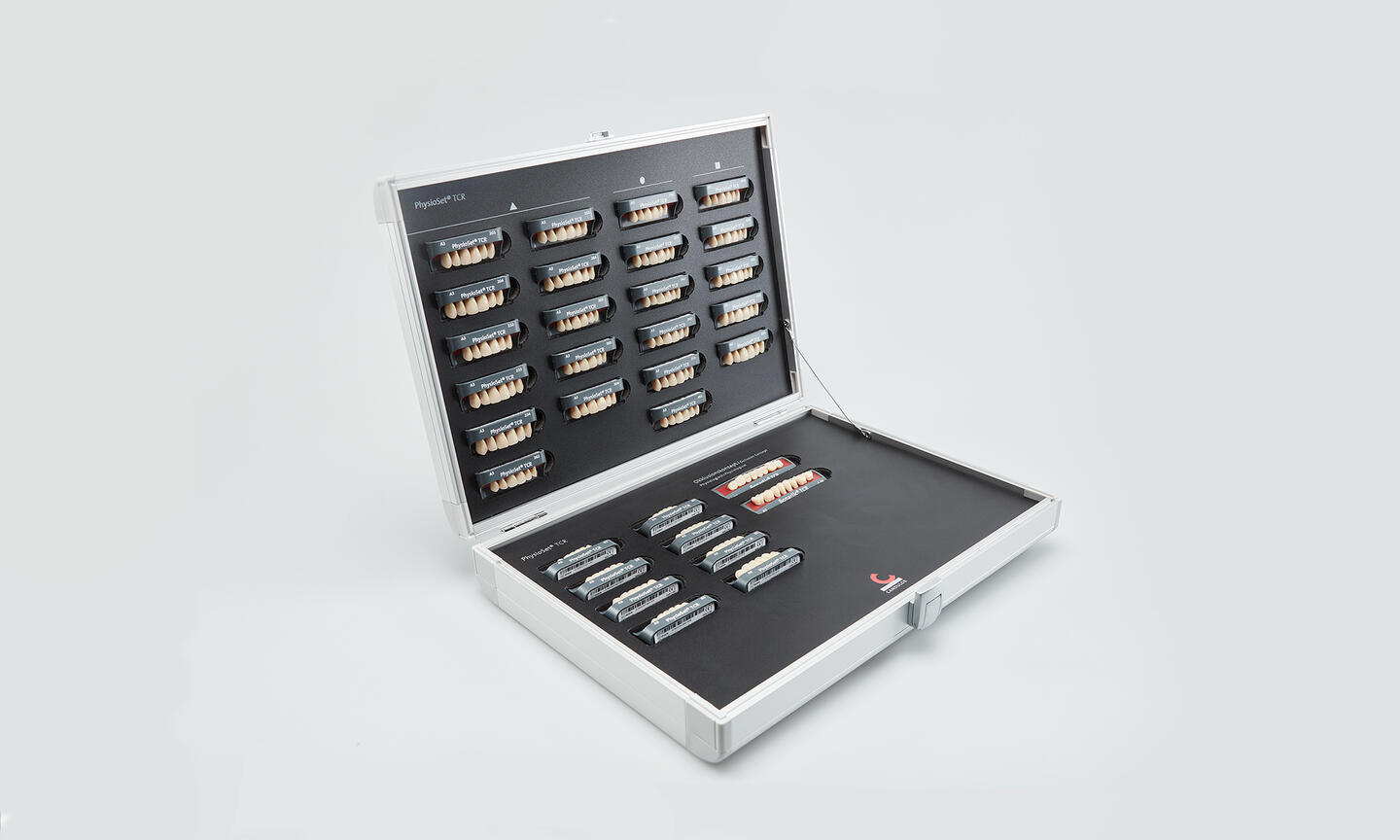 PhysioSet TCR
Exceptional variety of type-specific tooth shapes and a special surface profile distinguish this tooth line.
The double cross-linked TCR material has good material and resistance properties.
18 XTRA-SHAPES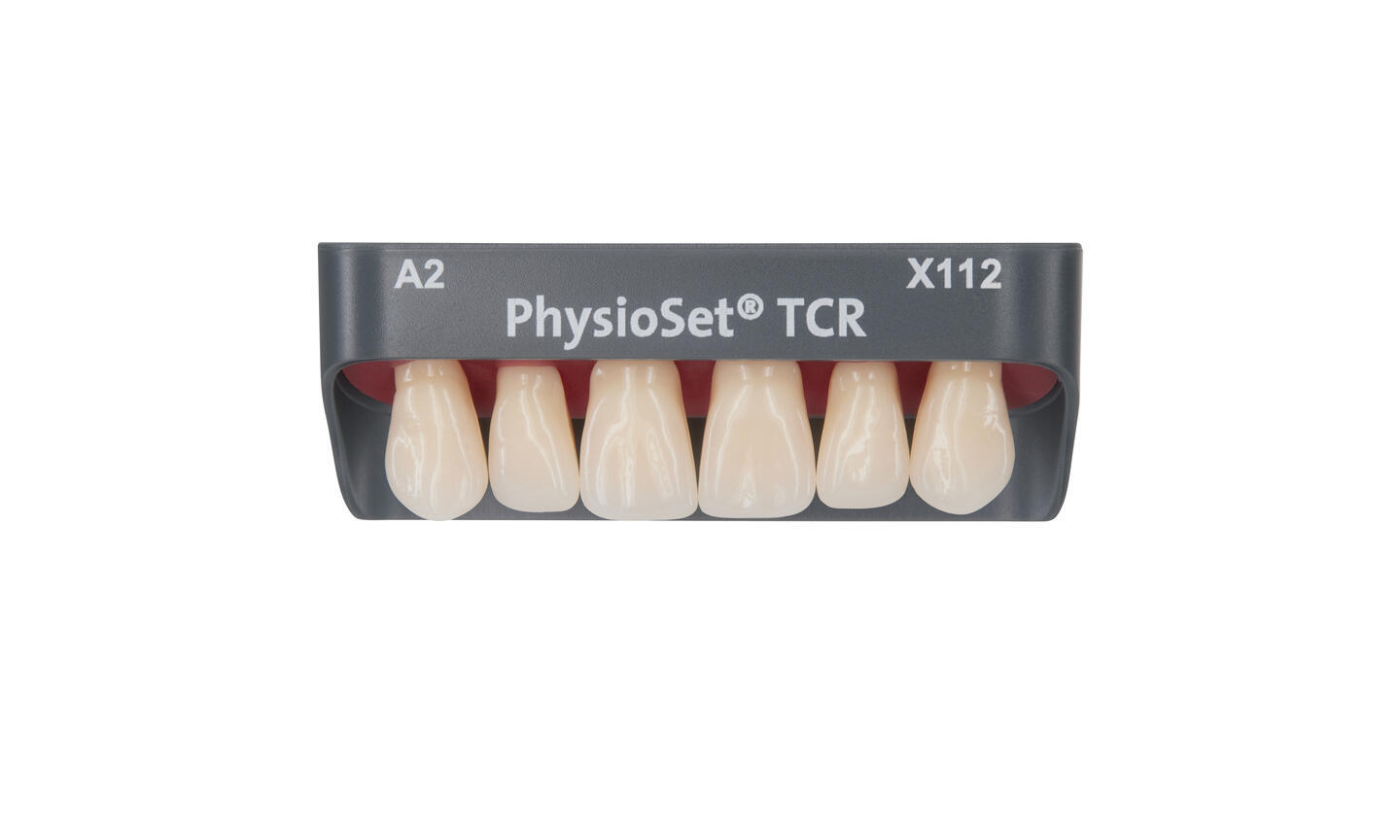 18 XTRA-SHAPES
The PhysioSet TCR tooth line has been complemented with 18 new shapes. A total of 48 age-appropriate anterior tooth shapes are available for the lab or practice to select. Alongside the PhysioSelect TCR tooth line with its youthful design launched in 2019, CANDULOR has created one of the largest families of materials with over 68 anterior tooth shapes.
The X-shapes are available in 16 A-D shades and 2 Bleach shades.
Material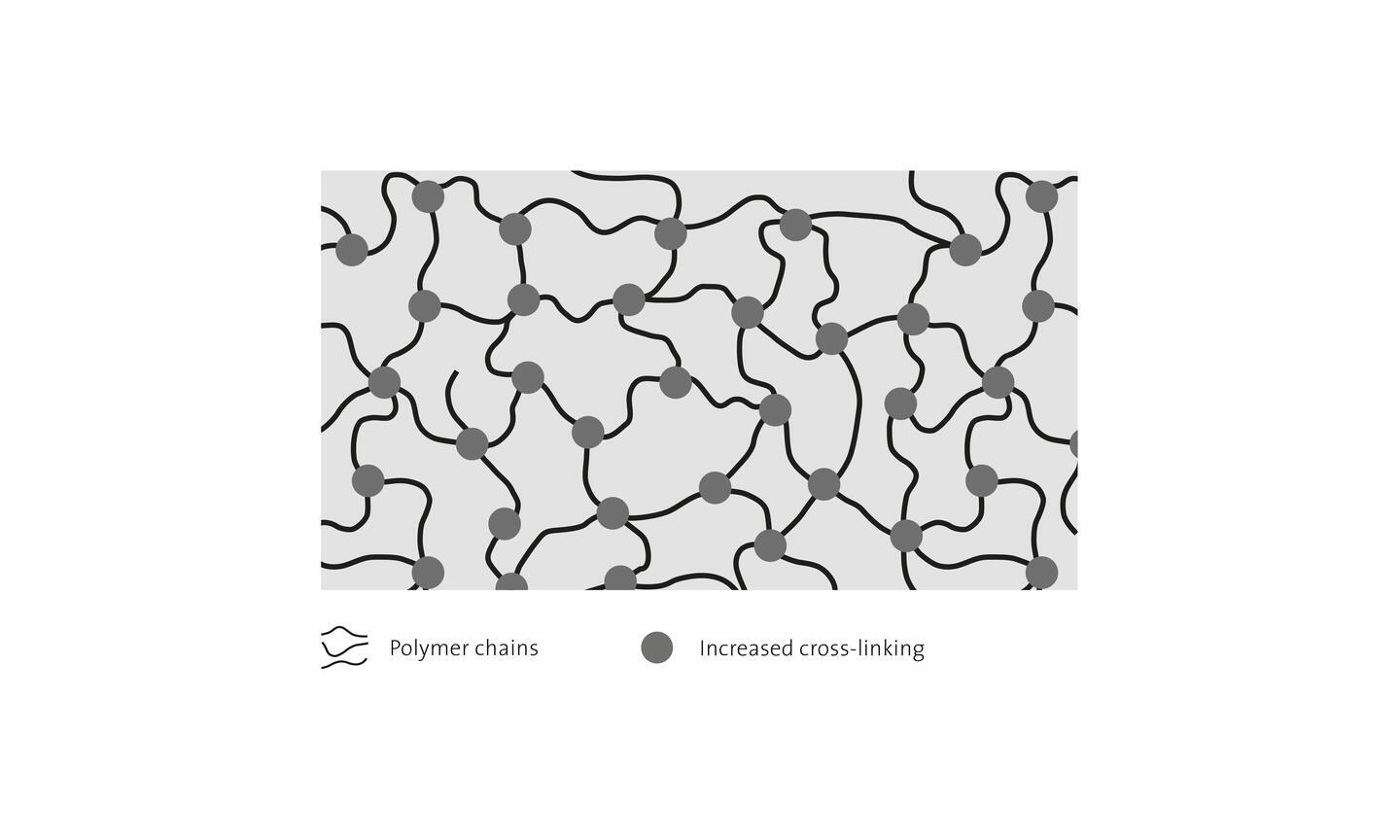 Material
TCR acrylic (TwinCrossedResin) is a highly modified type of polymethyl methacrylate (PMMA) variant in which both the polymer and the matrix are cross-linked. This is done by producing highly cross-linked polymer in combination with cross-linked matrix. This ensures good abrasion resistance and resistance to plaque* for these prosthetic teeth.
Highly cross-linked PMMA network with cross-linking of the polymer chains:
Layering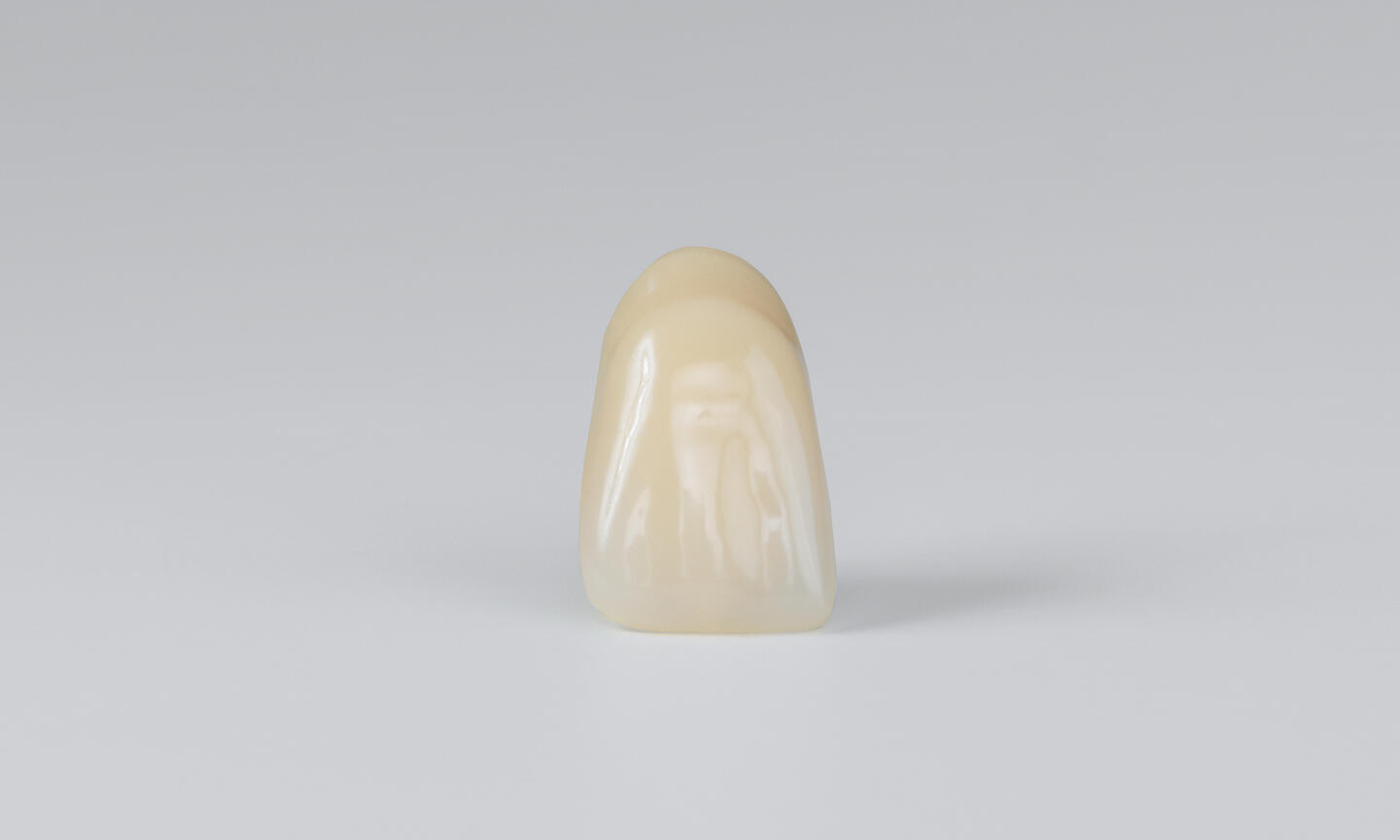 Layering
The appearance of the pre-fabricated teeth is achieved by the multi-layer process, life-like layering and the natural surface profile. With its two shade systems and the combination with good material properties, the TCR tooth line is suitable for both full dentures as well as partial and combined dentures.
Physiological setup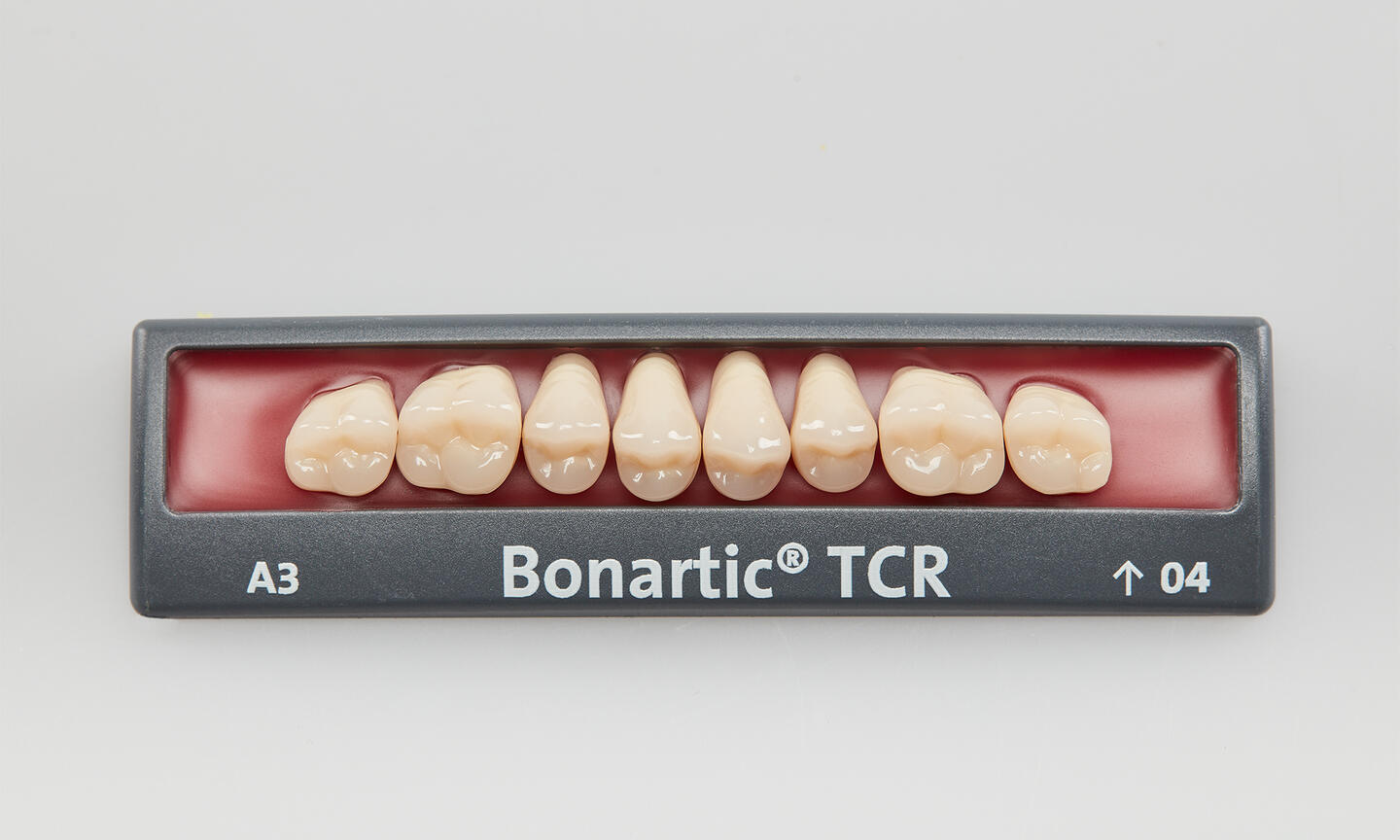 Physiological setup
Bonartic TCR combines the physiological laws of nature and the esthetic-morphological demands into a good looking denture tooth.
Tooth to two-tooth relationship
ABC contacts ‒ functional/balance-sided/centric
You might also be interested in:
Support: PhysioSet TCR
Any more questions?
Simply send us your contact data – we will contact you promptly.
* Abrasion resistance, clinical study over 2 years; plaque resistance measured in the laboratory