Sliding caliper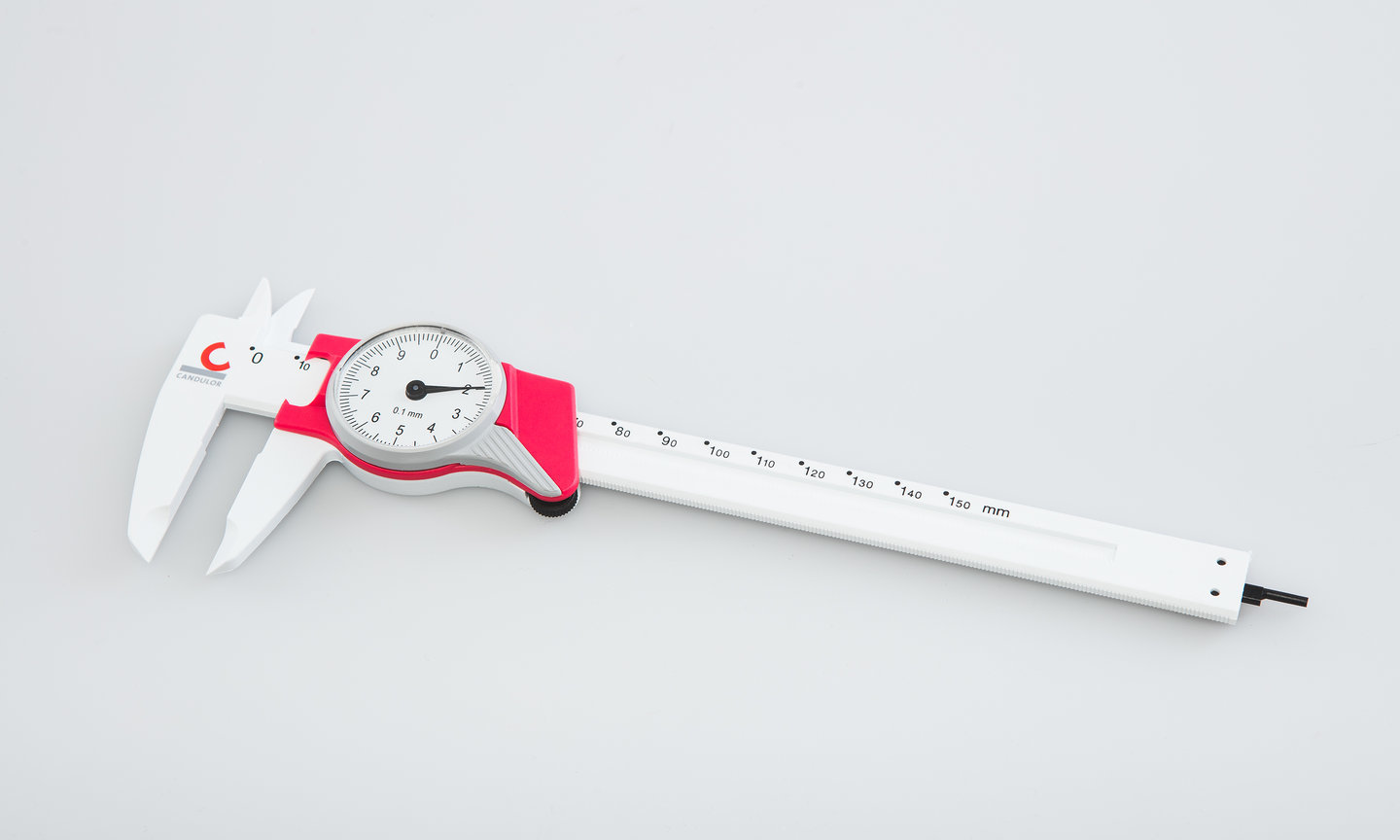 Sliding caliper
The sliding caliper is an aid for evaluating the optimal tooth shape and size for the patient. Many years of experience have shown that there is a connection between the alinasal width and the shape of the patient's teeth. The sliding caliper can be used with the aid of the ToothScout app or the enclosed shape matrix to determine the PhysioStar NFC+, PhysioSelect TCR and PhysioSet TCR anterior sets.
The right application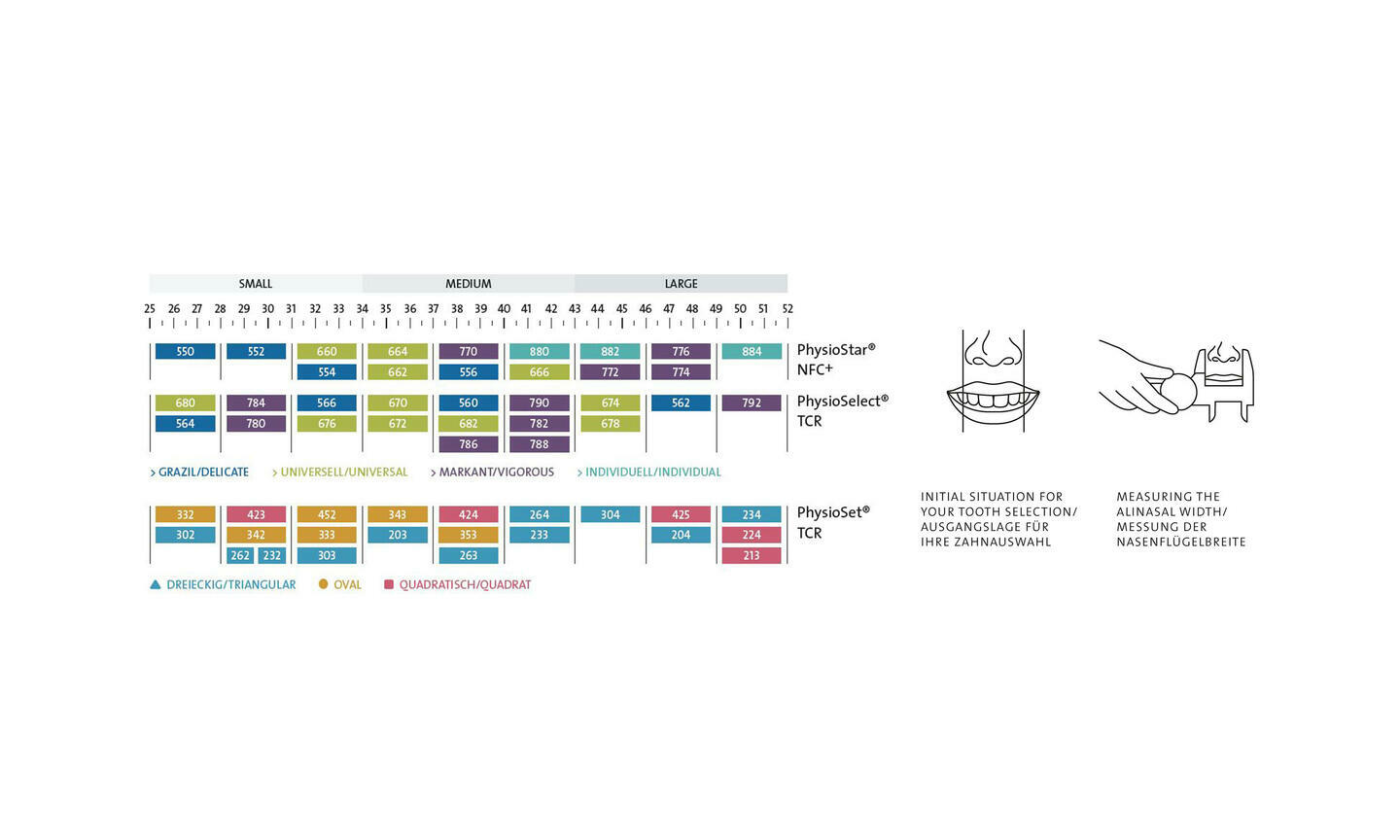 The right application
Using the measured value, the suitable tooth shape and thus the set size can be selected from the tooth shape table.