Denture brush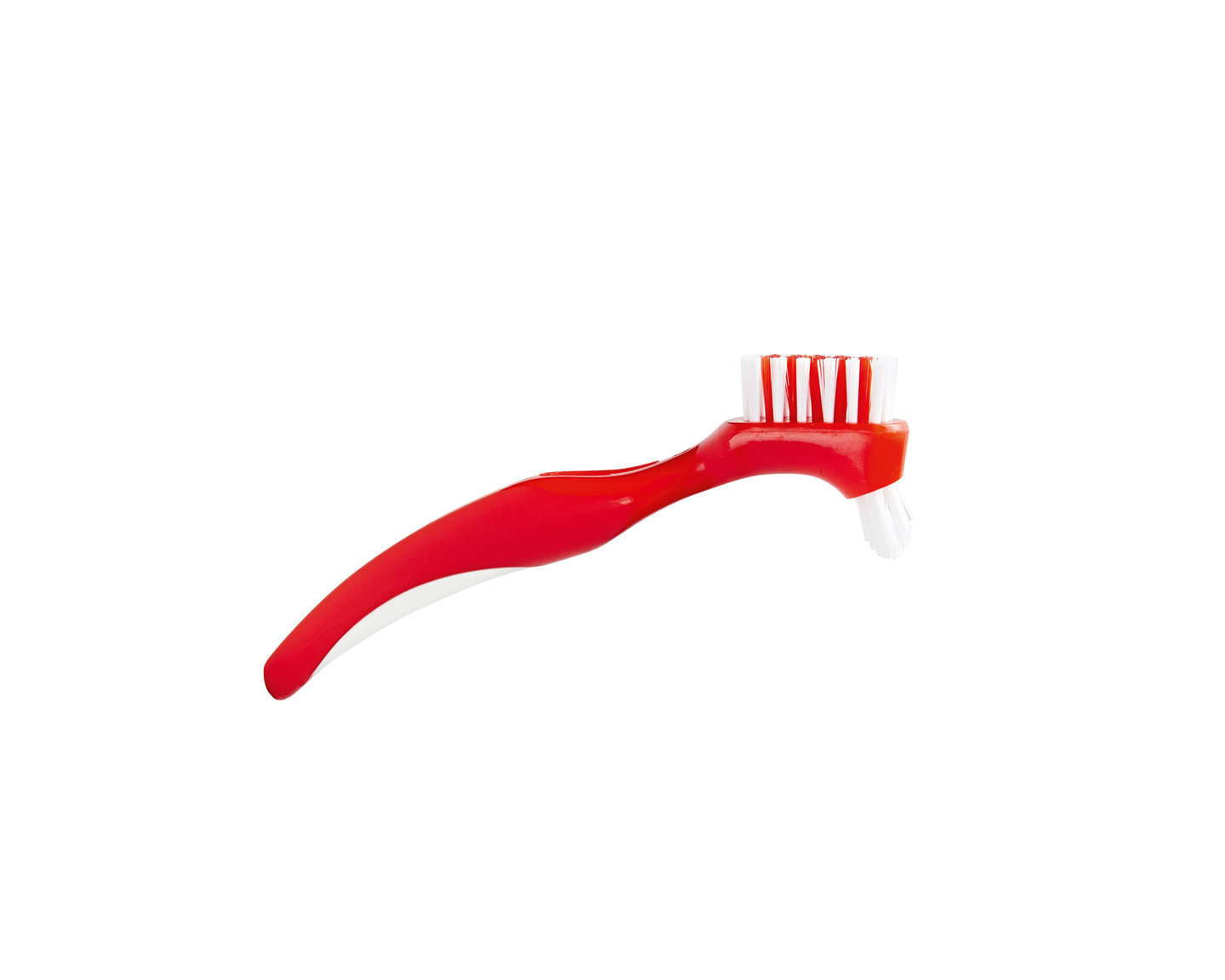 Denture brush
The denture brush enables effective cleaning of dentures.
The large, flat bristle area provides optimum surface contact for thorough cleaning of the external arches. The smaller, wedge-shaped bristle area cleans less accessible parts of the internal arches. Teeth and denture base material can thus be thoroughly cleaned from deposits and the remains of food.
The rounded nylon bristle tips do not scratch denture bodies. The large shaped handle makes control of the movement of the brush and thus denture cleaning easy. Due to the ergonomic design of the handle with its non-slip grip, cleaning dentures is easier, even for persons with restricted movement.
Proper care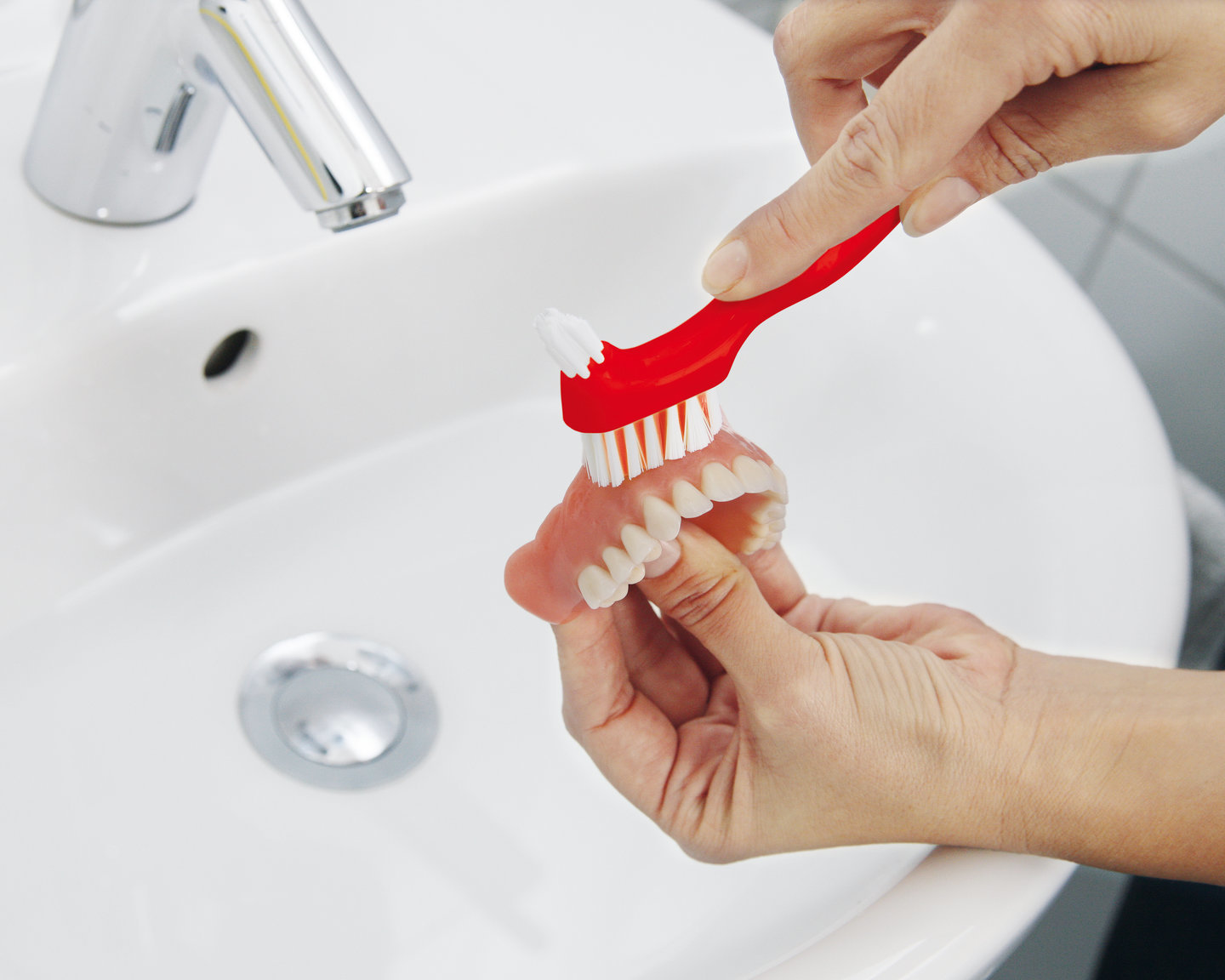 Proper care
Dentures, too, require regular cleaning. Listed below you will find some easy-to-follow tips.
Before you start with cleaning, fill your wash basin with water. This will protect your dentures should they slip from your hands during cleaning (Fig. 1)
Clean your dentures 2 x daily with a special denture brush and denture cleanser. Make sure you clean the interdental spaces and the retaining elements thoroughly. Then rinse under running water and clean with the denture brush (Figs. 2-4).
To keep dentures tasting fresh, place your dentures in a freshness bath (available in pharmacies and drugstores).
Clean your gums and tongue with a soft toothbrush.
Rinse your dentures and your mouth briefly with water after each meal. You will find that your dentures will fit better that way.
To avoid any damage, do not use normal toothpastes, aggressive cleansing solutions, boiling water or cleansing alcohol (acetone) under any circumstances. Do not clean your dentures with sharp or rough objects.