Rim Former
Rim Former
An instrument for melting the wax walls, for example, for a bite registration.
Allows parallel melting of maxillary and mandibular rims
Special metal alloy for good heat transfer to the wax
Angled edge of metal plate for tuber tapers for melting the wax at a given height
Special geometry at the rear end for the discharge of melted wax
Well-insulated handle
Application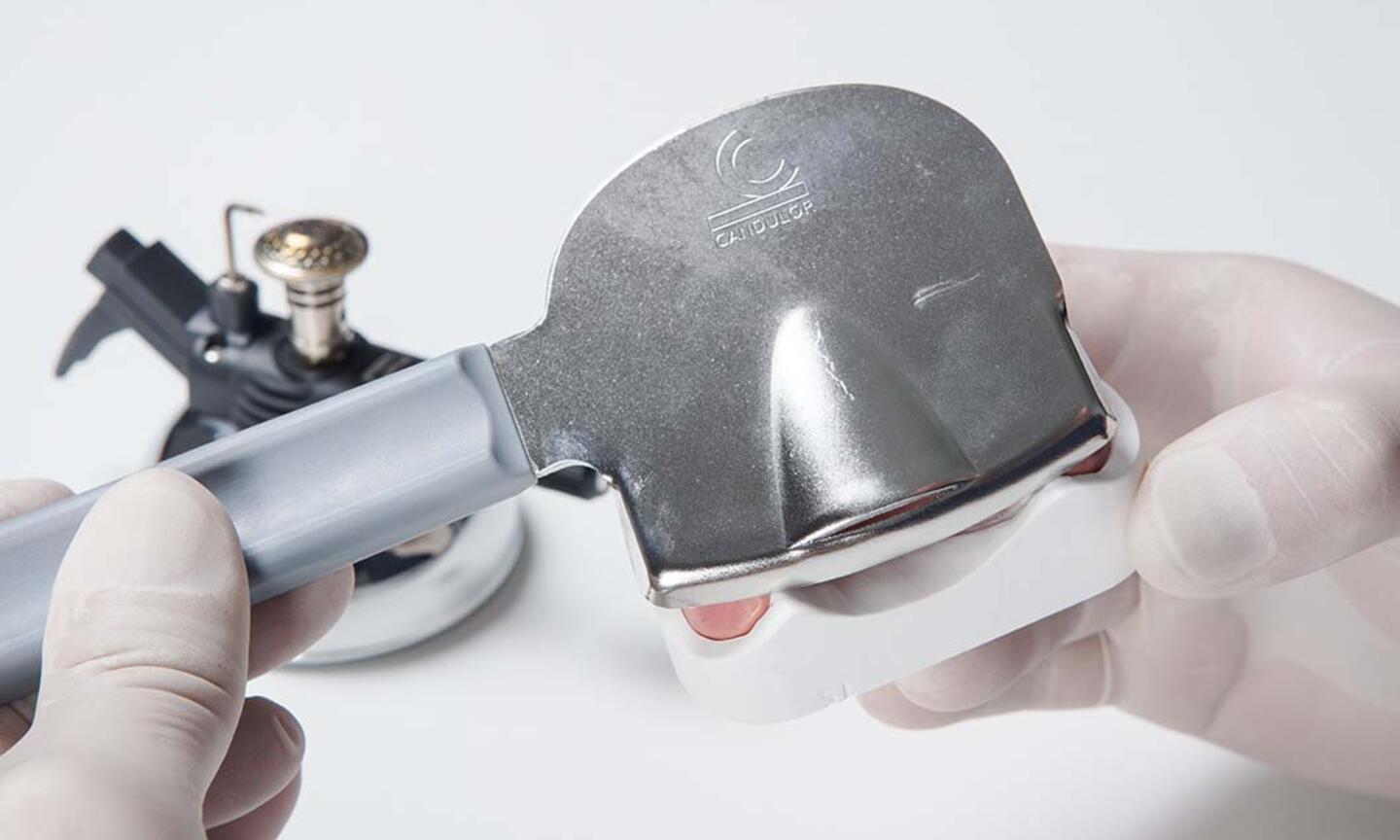 Application
The parallelism of the maxillary and mandibular wax bite is one of the most important prerequisites for correct bite registration. Uniform melting of the maxillary and mandibular bites is necessary, in particular for the parallelism of the wax rims to the Camper's plane. The Rim Former was developed for precisely this purpose.
The offset edge of the metal plate is placed against the tuber tapers. The Rim Former is pressed forwards against the wax wall. The entire wax wall is melted down parallel to the desired height.
You might also be interested in: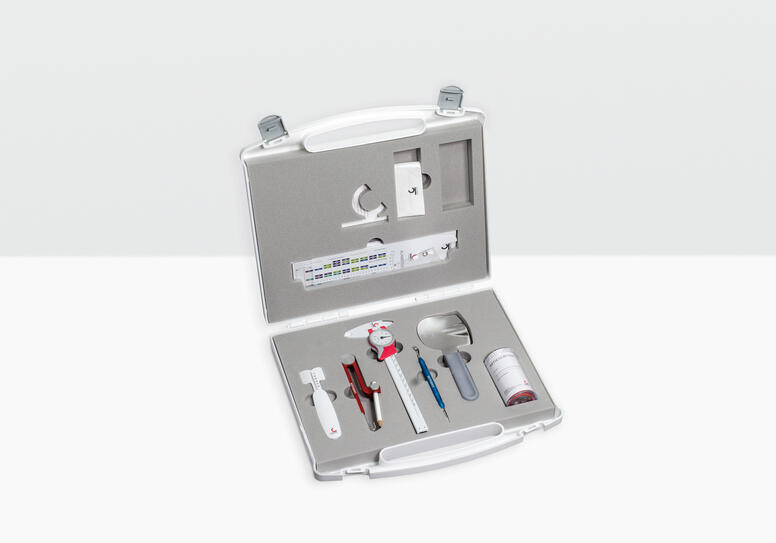 Facilitate the selection and positioning of teeth as well as determining the tooth shapes and the occlusal plane.
Learn more