Ceramic mixing tray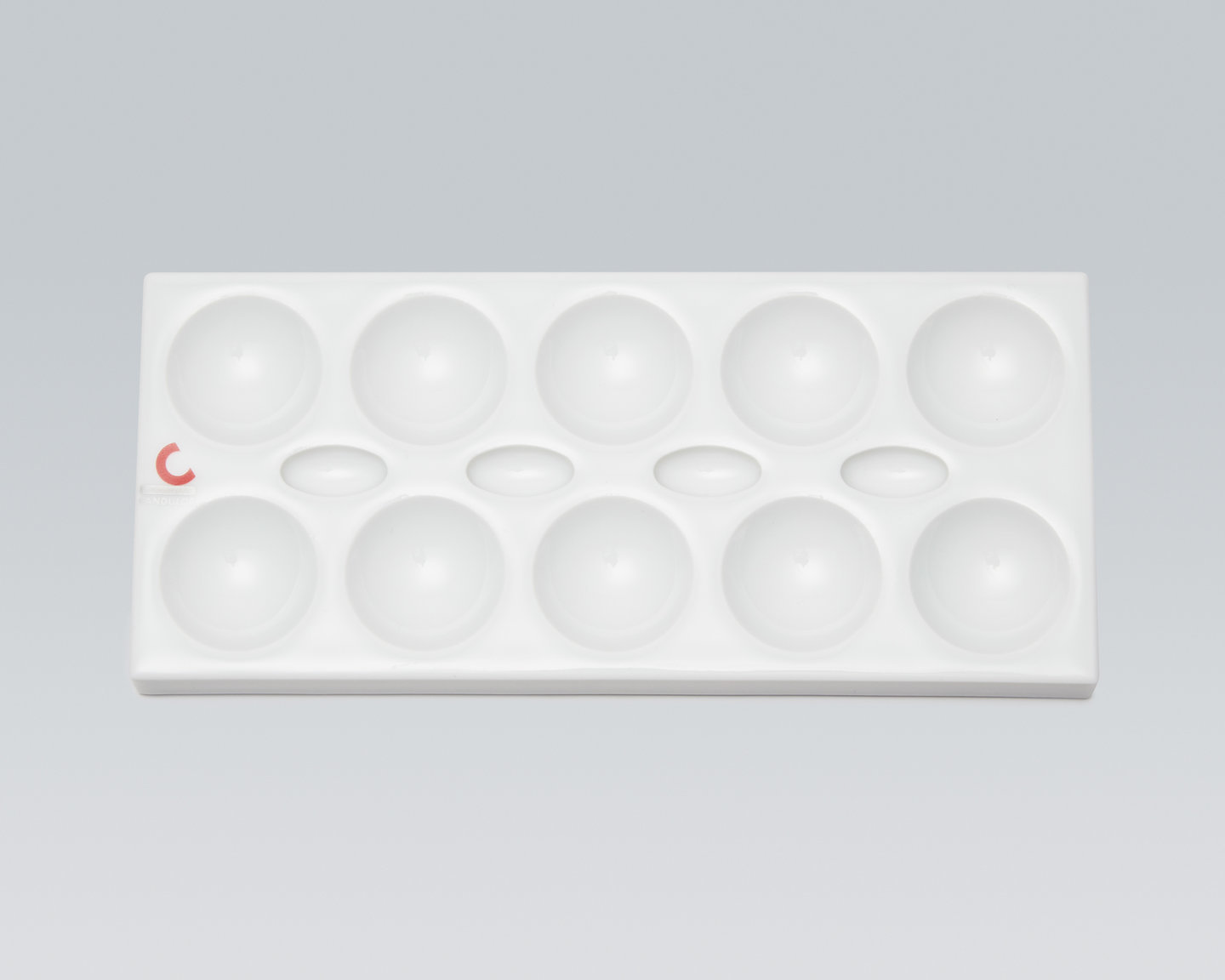 Ceramic mixing tray
The mixing tray in high-quality ceramic has 10 bowls for mixing resins plus 4 small bowls which can be used as monomer reservoirs and for handling the fibers.
Advantages
Extremely smooth and scratch-proof surface – hardened resin is easily removed.
Specially designed for mixing resins.
The deeper bowls make mixing the resin particularly straight-forward.
The sharp edges of the small bowls make it easy to scrape off the brush.
You might also be interested in: