Polymaster
For the pouring/pressing technique using cold-curing polymers
Advantages
Advantages
No distortionsare produced during processing, which means no more raised bites. The retention system incorporates a magnet. This ensures reliable repositioning of the model. Easier embedding of the models provides protection.
No more raised bites
No flask clamp
Simple handling
Replaceable retention system
Instructions
Step 1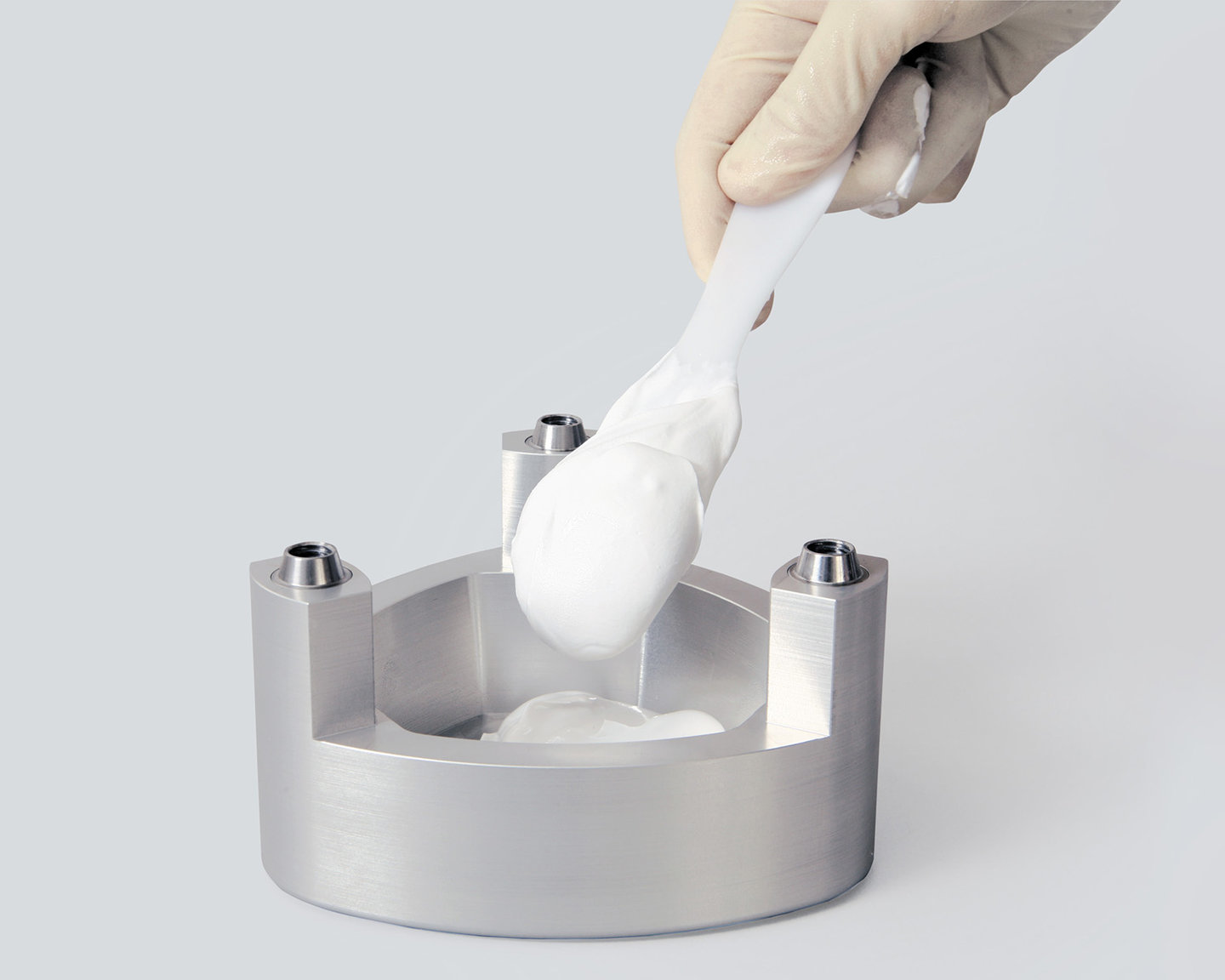 Step 1
Fill the lower part with plaster.
Step 2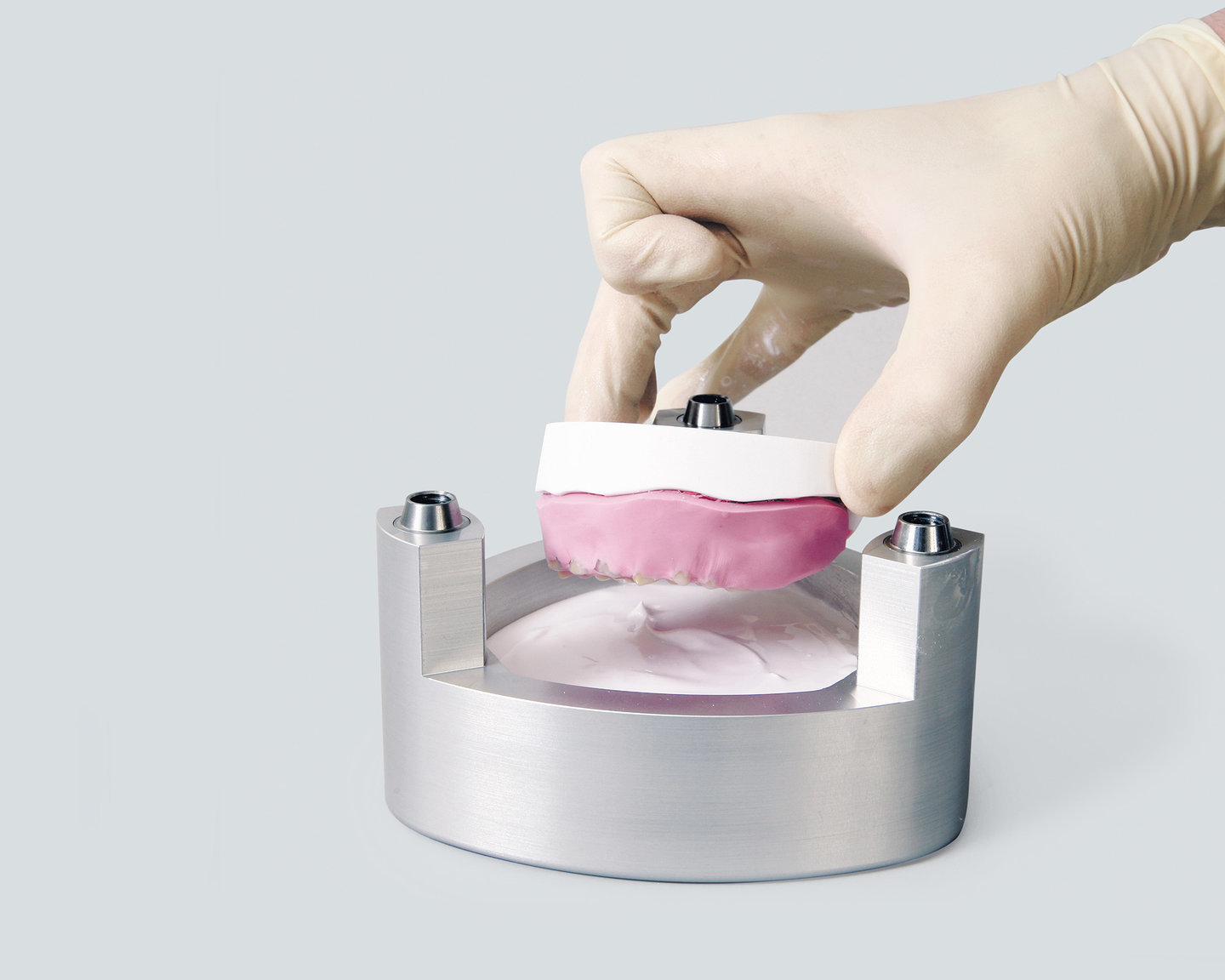 Step 2
Invest the wax-up with the side of the silicone index.
Step 3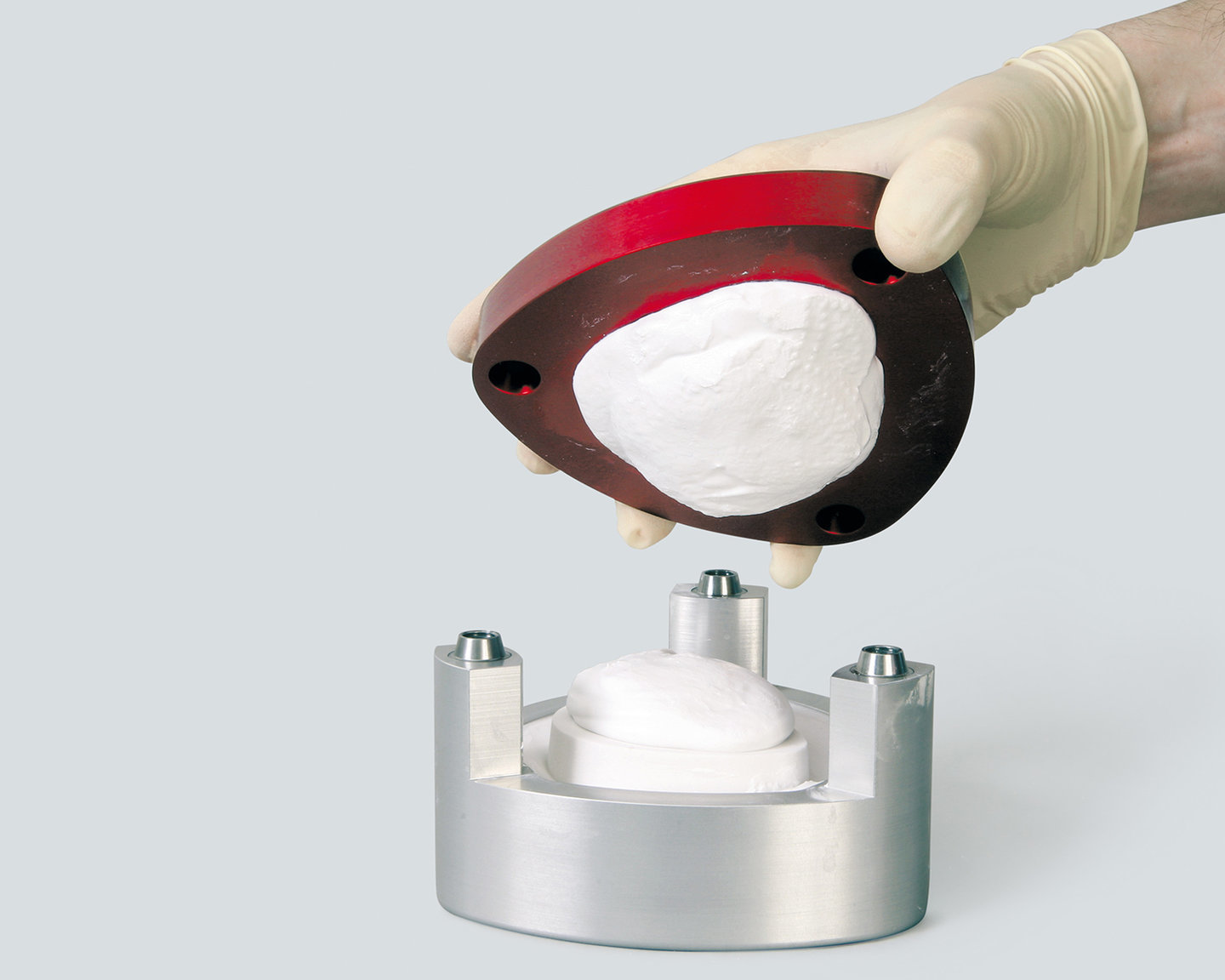 Step 3
Apply plaster to the model and the Polymaster lid and close it.
Step 4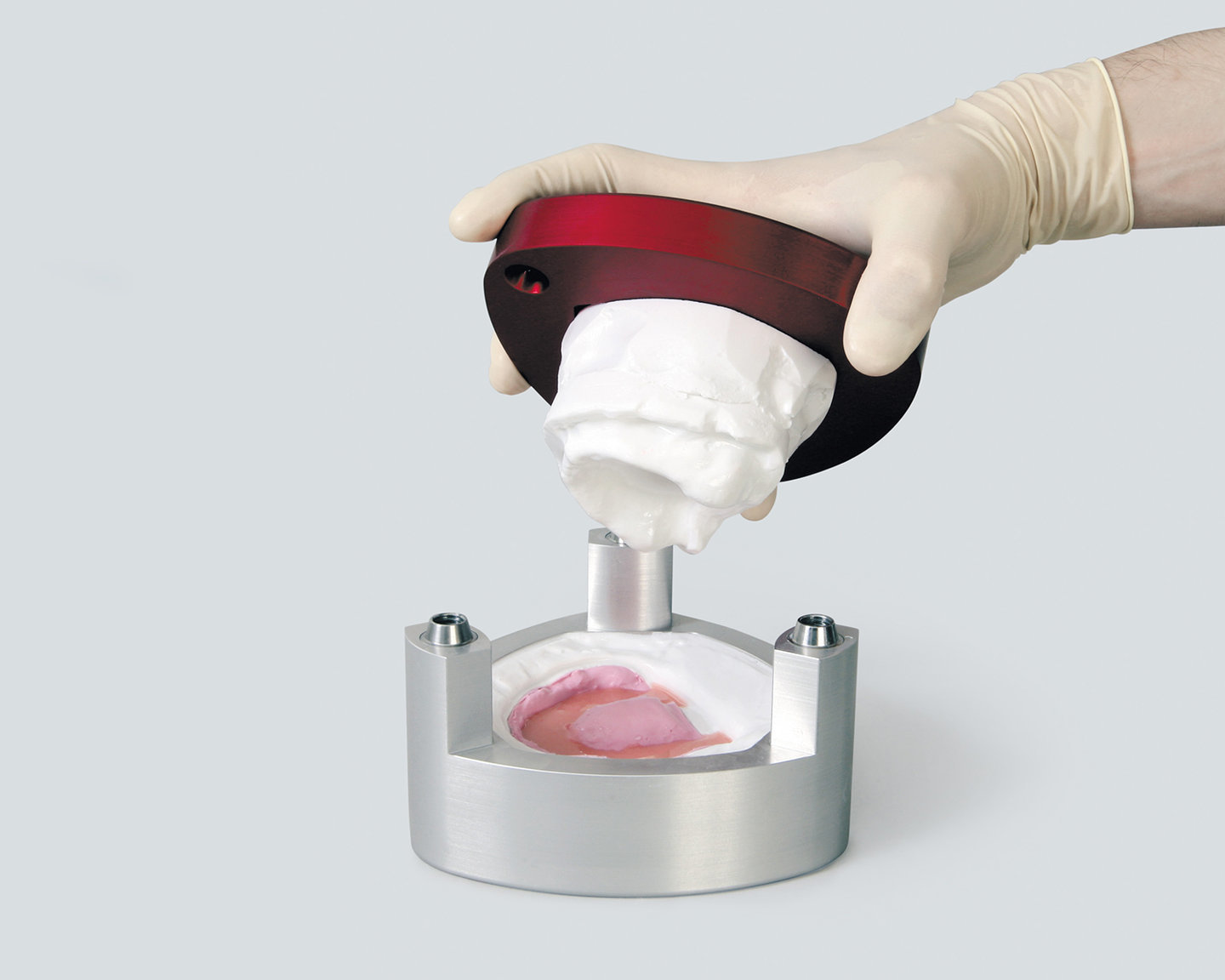 Step 4
After the setting time of the plaster open the Polymaster. Let the mixed AESTHETIC BLUE flow into the counter, the gingivo-buccal fold and palate of the model.
Step 5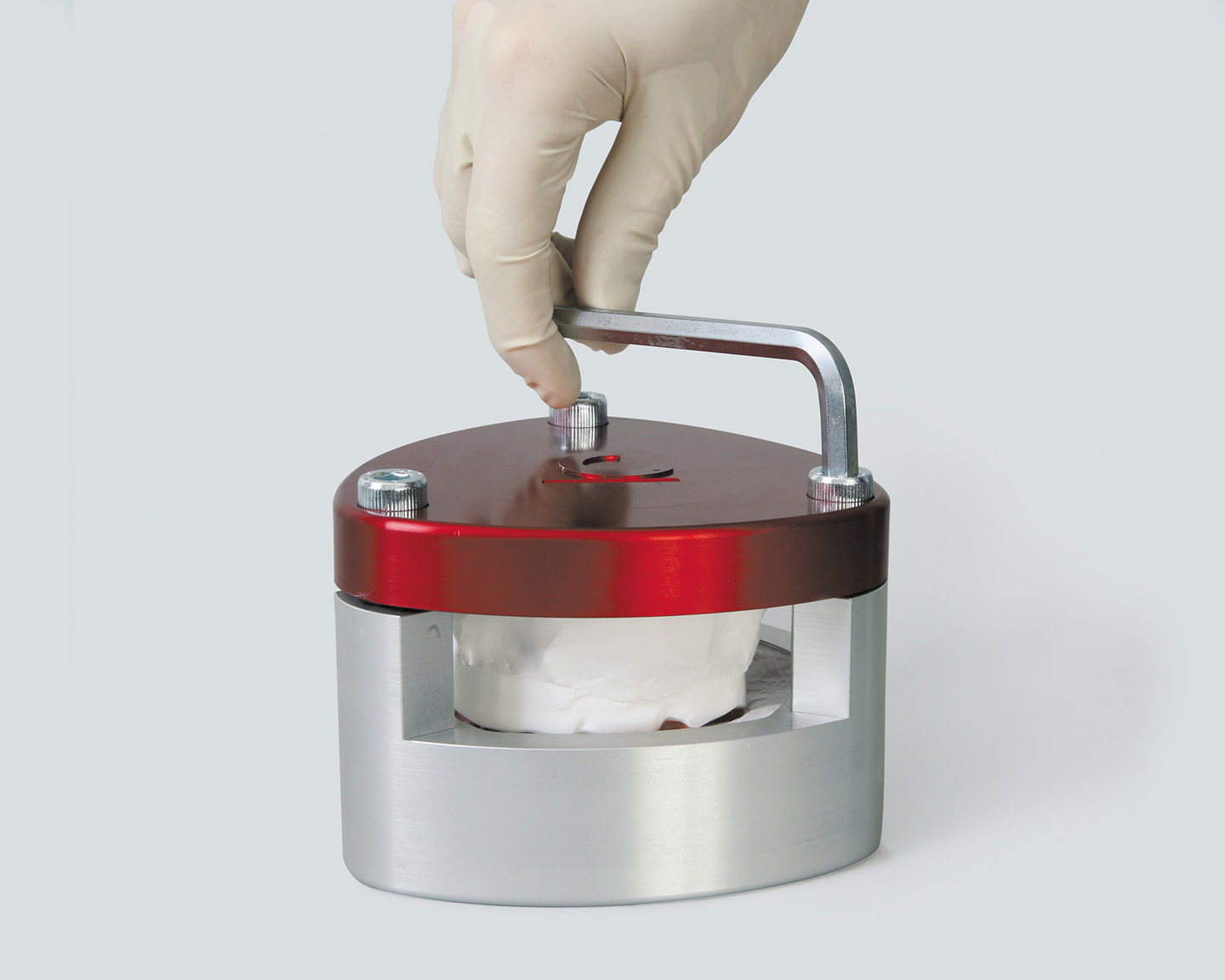 Support: Polymaster
Any more questions?
Simply send us your contact data – we will contact you promptly.
You might also be interested in: