Baseplast
Easy and uncomplicated processing options
Baseplast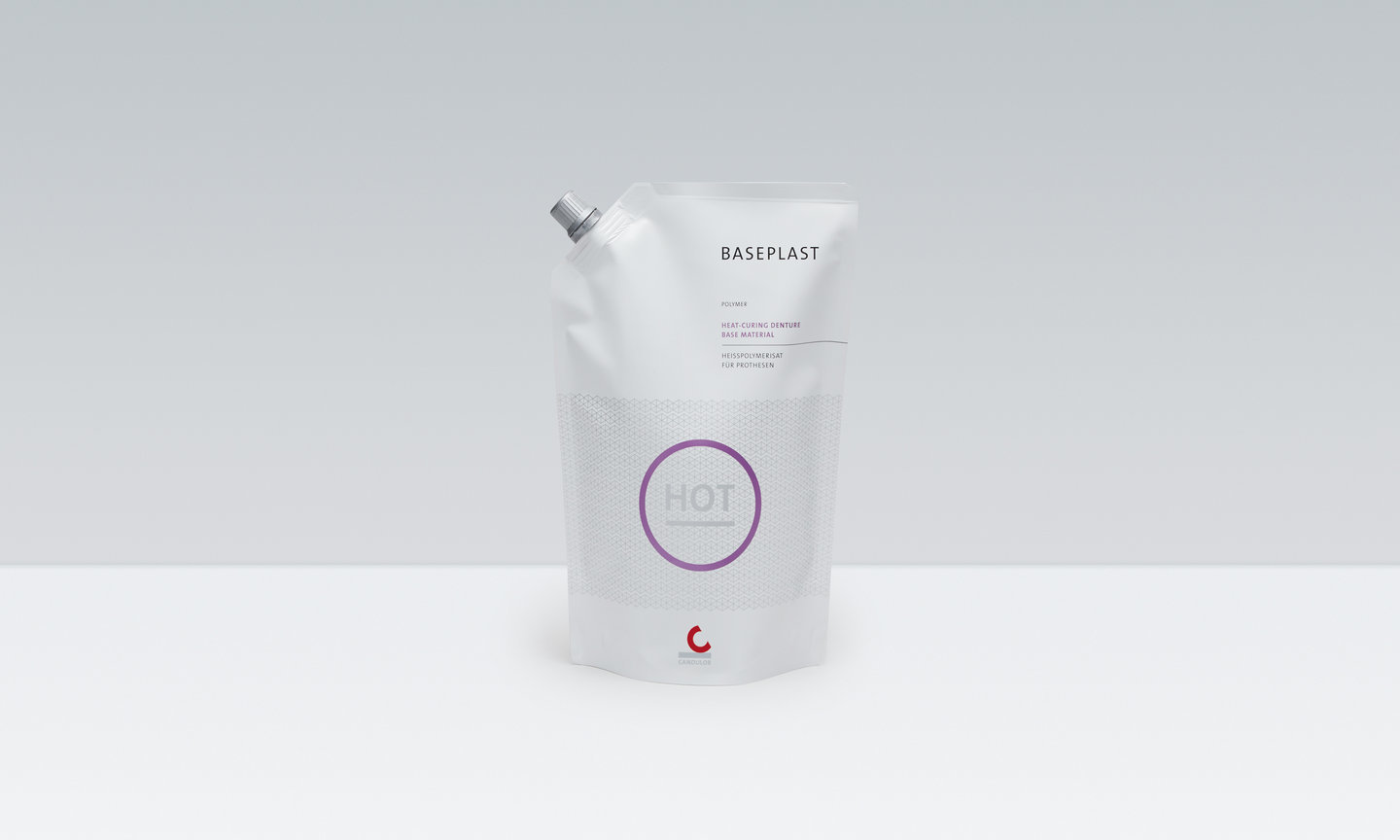 Baseplast
Simply uncomplicated
The heat-curing polymer BASEPLAST was developed to provide an easy and uncomplicated processing option. Particularly noteworthy is the short swelling time and the adequate processing time.
Shades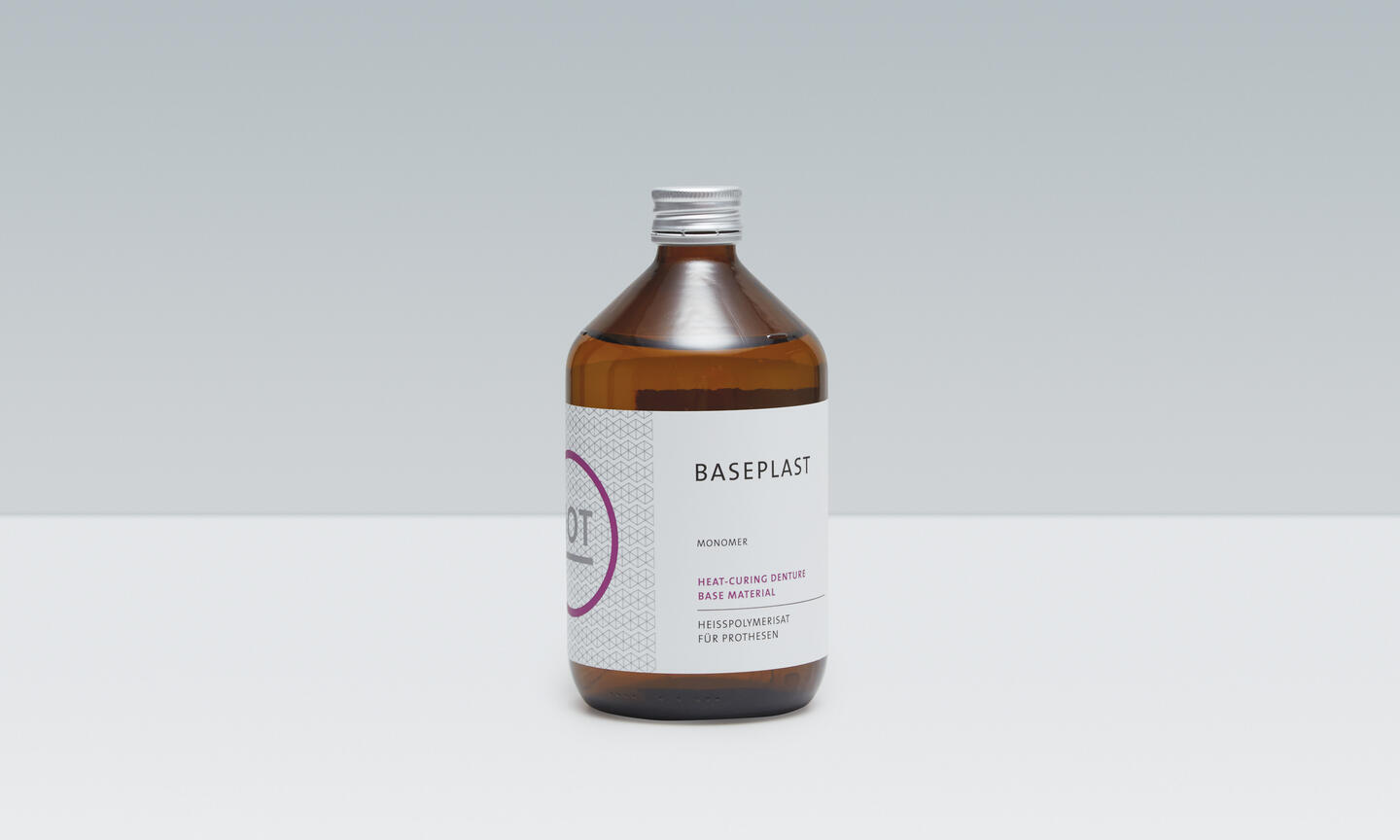 Shades
5 Pink – transparent, veined
6 Pink – transparent, not veined
34 Original Pink – semi-opaque, veined
Forms of delivery
Powder (500 g)
Liquid (500 ml)
Advantages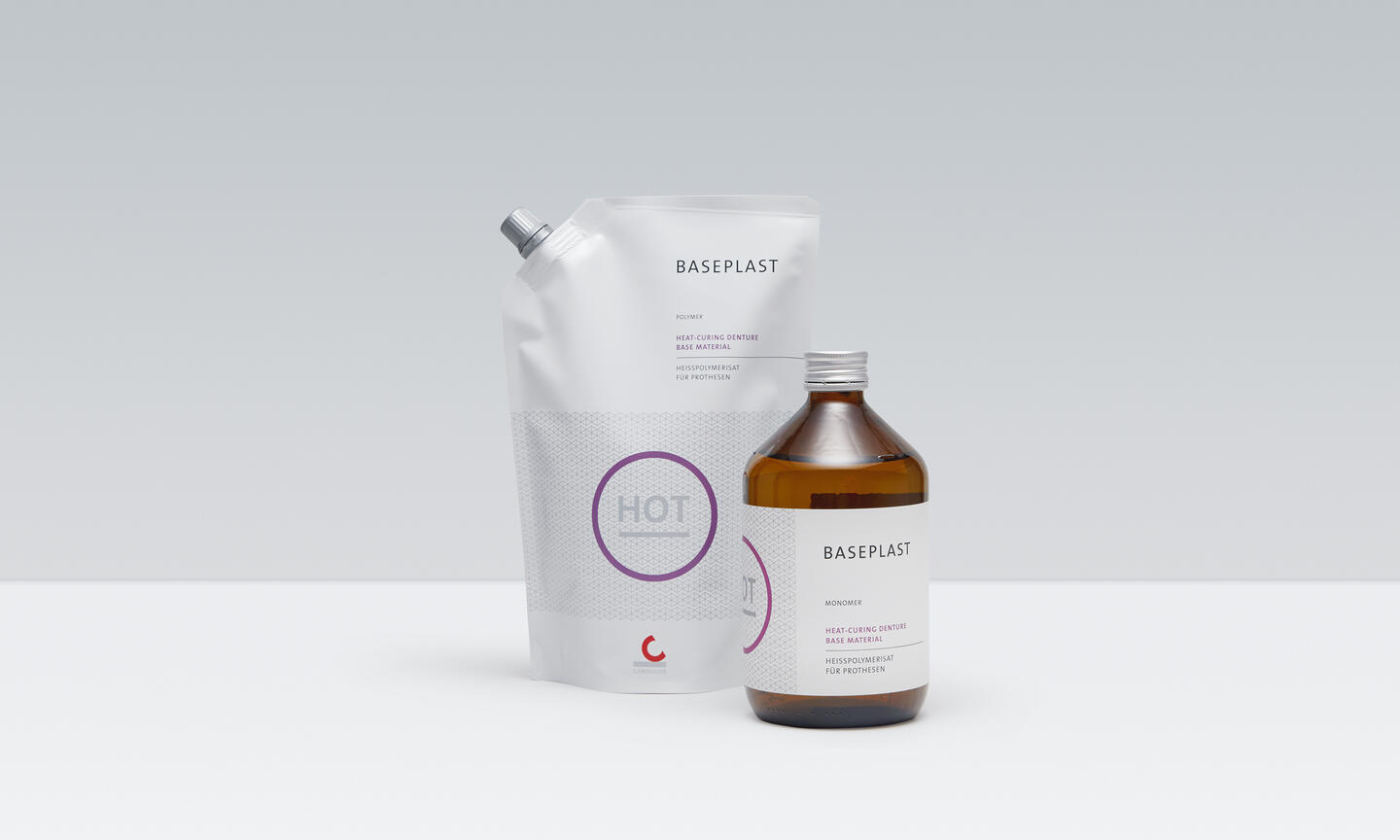 Advantages
Good fit
Natural shade effect
Color stability
Simple handling
Low residual monomer content
Short swelling time
Enriched dough does not stick
Application
Indications
Indications
Full dentures
Partial dentures
Implant prosthetics
Avoid direct contact of unpolymerized material within the oral cavity. Avoid the use of BASEPLAST in case of proven allergies.
Dosing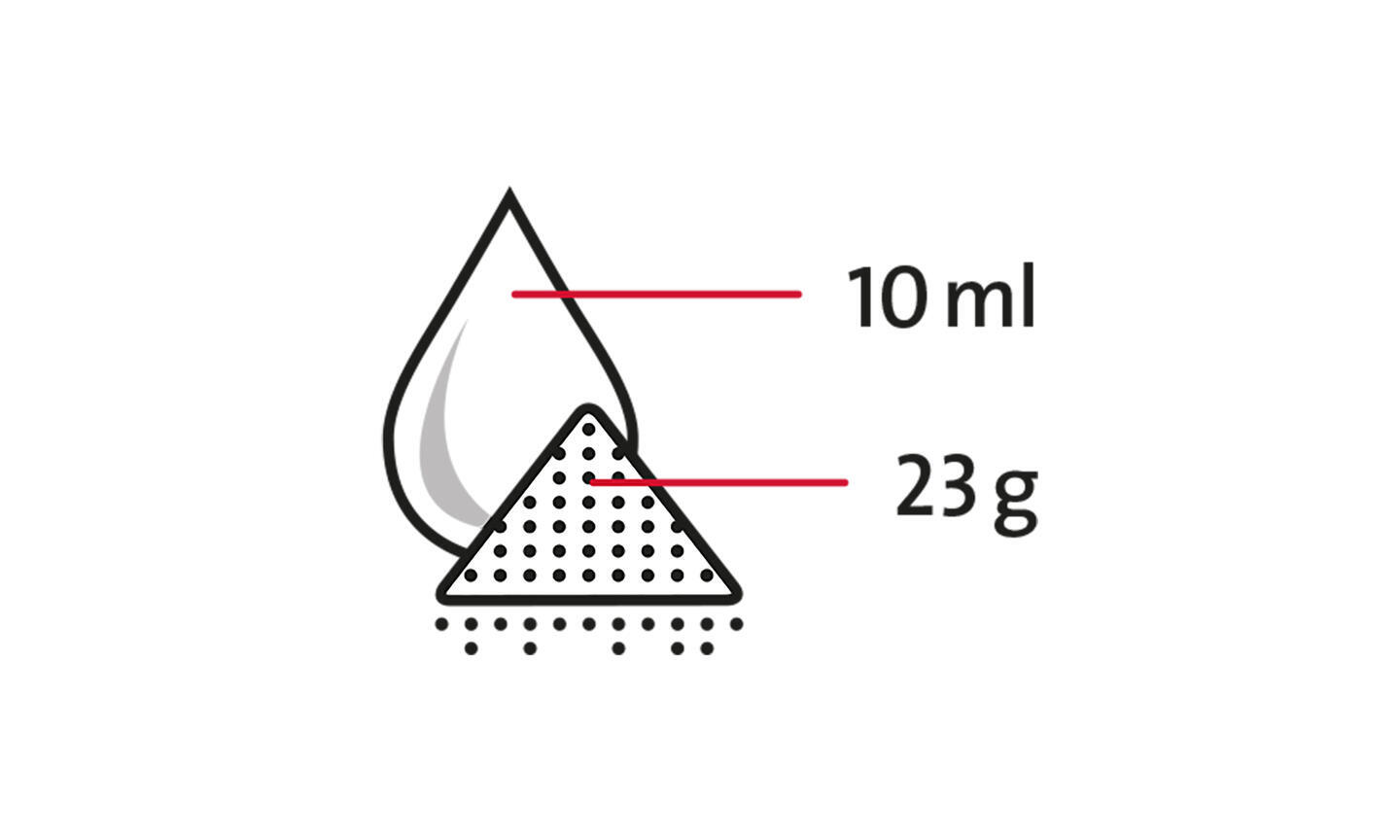 Dosing
Packing technique
Mixing ratio for dentures:
23 g polymer : 10 ml monomer
You might also be interested in: