PHYSIOSELECT SETUP App – The Augmented Reality App for tooth setup
CANDULOR AG launches its first AR (Augmented Reality) App, in order to be able to view the different setup options from all sides.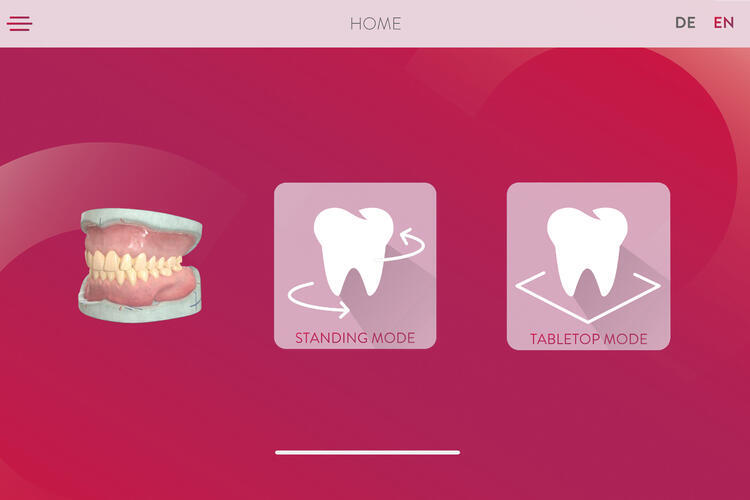 The AR App gives you the opportunity to learn more about the latest CANDULOR tooth lines PhysioSelect TCR and BonSelect TCR. You can view the two setup options tooth to tooth and tooth to two-tooth: Whether imposing in the room, over a stand-alone version or slightly smaller, as a tabletop version. In addition, the model analysis shows how the teeth are set in a stable position on the alveolar ridge. The contact zones marked on the teeth show the areas where the respective antagonist contacts are.
How does the app work?
Step 1: Move your mobile phone or tablet above a flat and textured surface, for example a wooden table or carpet.
Step 2: As soon as a surface has been detected, you can tap the touchscreen above the surface and place the denture model.
Now you can view the denture model from all sides, open and close it, change from one tooth setup to another and view the model analysis and contact zones.
Availability
The AR app was developed for iPhone, iPad and Android devices. It can be found in the App Store and Google Play Store under PhysioSelect Setup.