The KMG Liquid is back - with a new improved formula
The «KMG Liquid» universal high-gloss polishing paste for denture acrylics and metals inspires old and new fans with its improved properties.
The advantages: KMG Liquid enables achieving a fast high gloss result. The paste is easier to dose because it is not quite as liquid as its predecessor; and thus provides a considerably higher yield. KMG Liquid is a homogeneous liquid, therefore making it easier to use. In addition, it has a pleasant fragrance.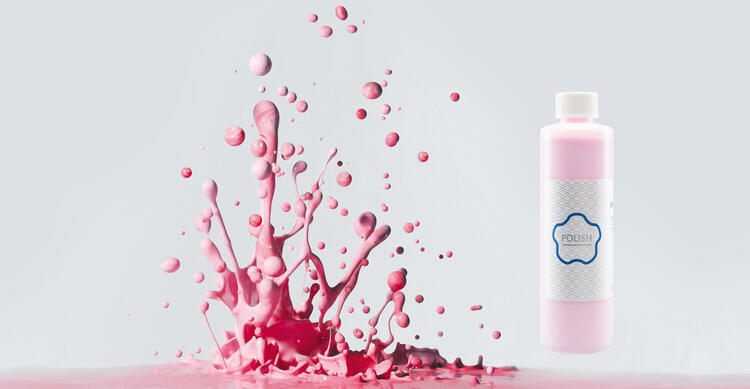 Indications
High-gloss polishing of resin or composite veneers
High-gloss polishing of resin saddles and resin parts of a prosthesis
Metal restorations (e.g. inlays, onlays, cast crowns, etc.)
Contraindications
Pre-polishing
Compensation of major scratches and grooves
Polishing of ceramic work and zirconium
Application directly in the mouth
Delivery form
500 ml