Papillameter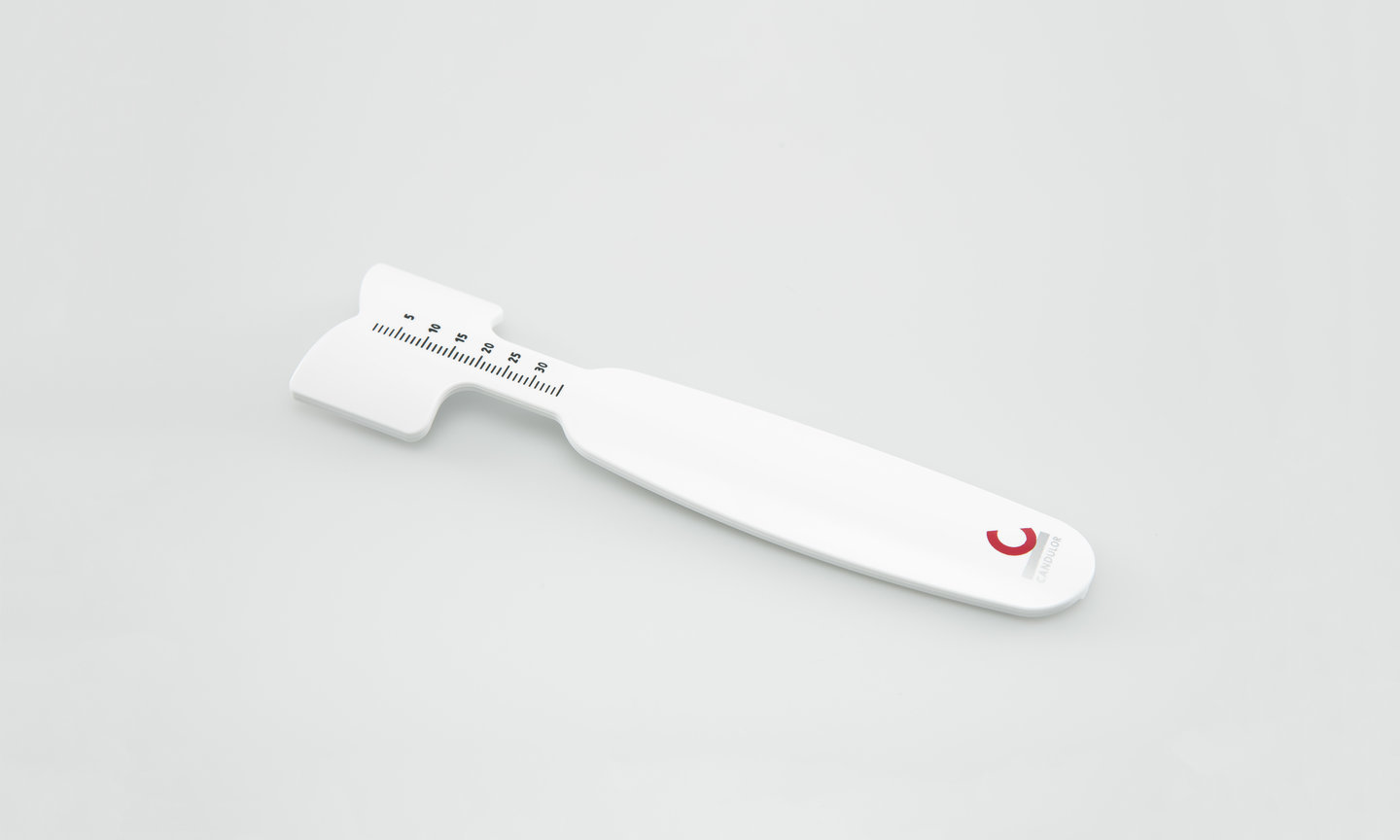 Papillameter
The lip closure line is one of the most important parameters, especially when determining the length of the anteriors. The Papillameter is the ideal instrument for measuring the length of the upper lip and the lip closure line respectively. With the information obtained, the length and position of the anterior teeth can be determined much more precisely. 
Technical data
Length: 135.5 mm
Width: 24.4 mm
Application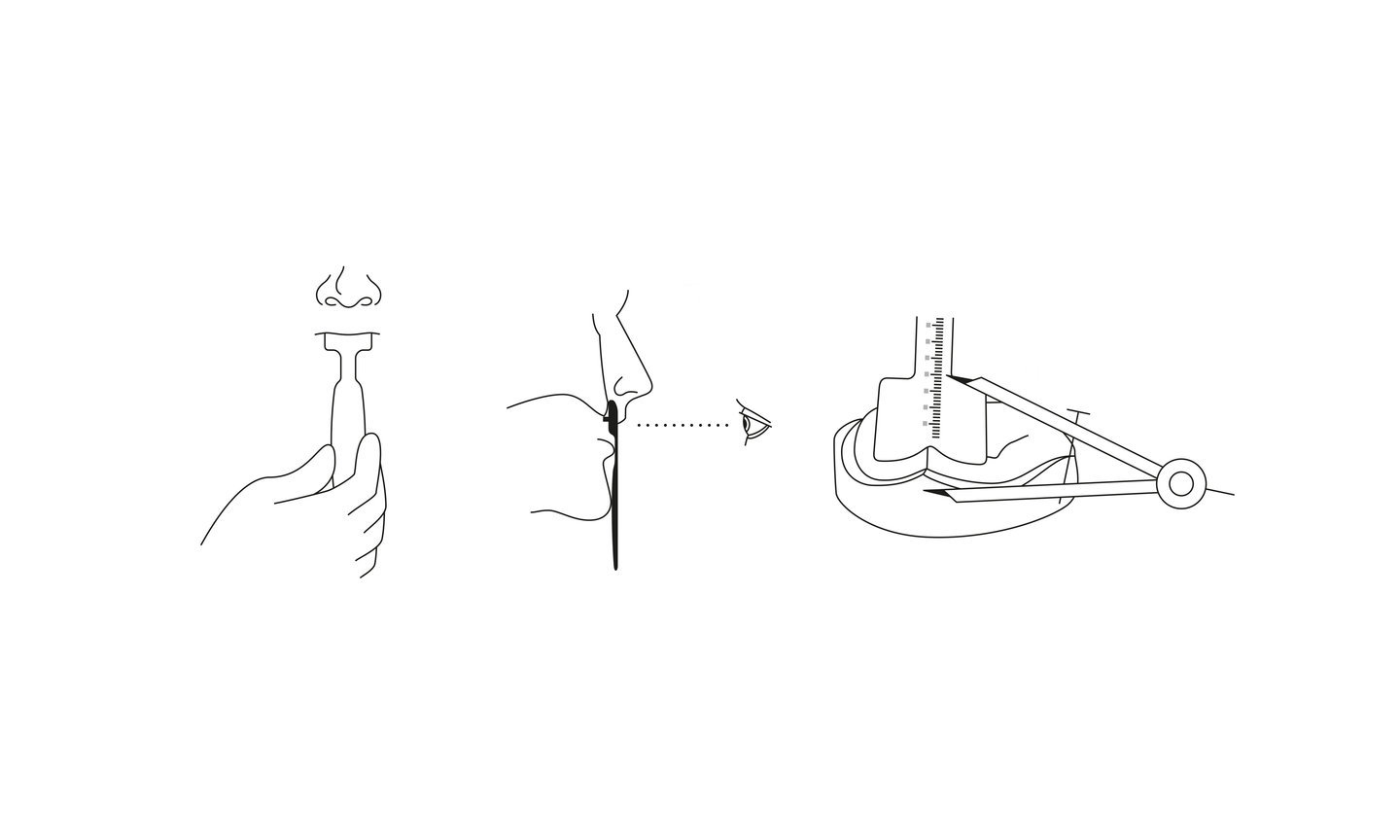 Application
To obtain an exact as possible measurement, the patient should sit in an upright position. Then the Papillameter is carefully inserted vertically under the relaxed upper lip until it rests on the support at the Papilla Incisiva. For better approximation, this procedure should be repeated one to two times to achieve the best possible measurement result.
The Papillameter is sterilized at 134°C in the autoclave.
Advantages
Precise determination of the length of the upper lip
Easy determination of the length of the anteriors
Sterilizable
Disinfectable